Ranch Fence Builder Little Rock AR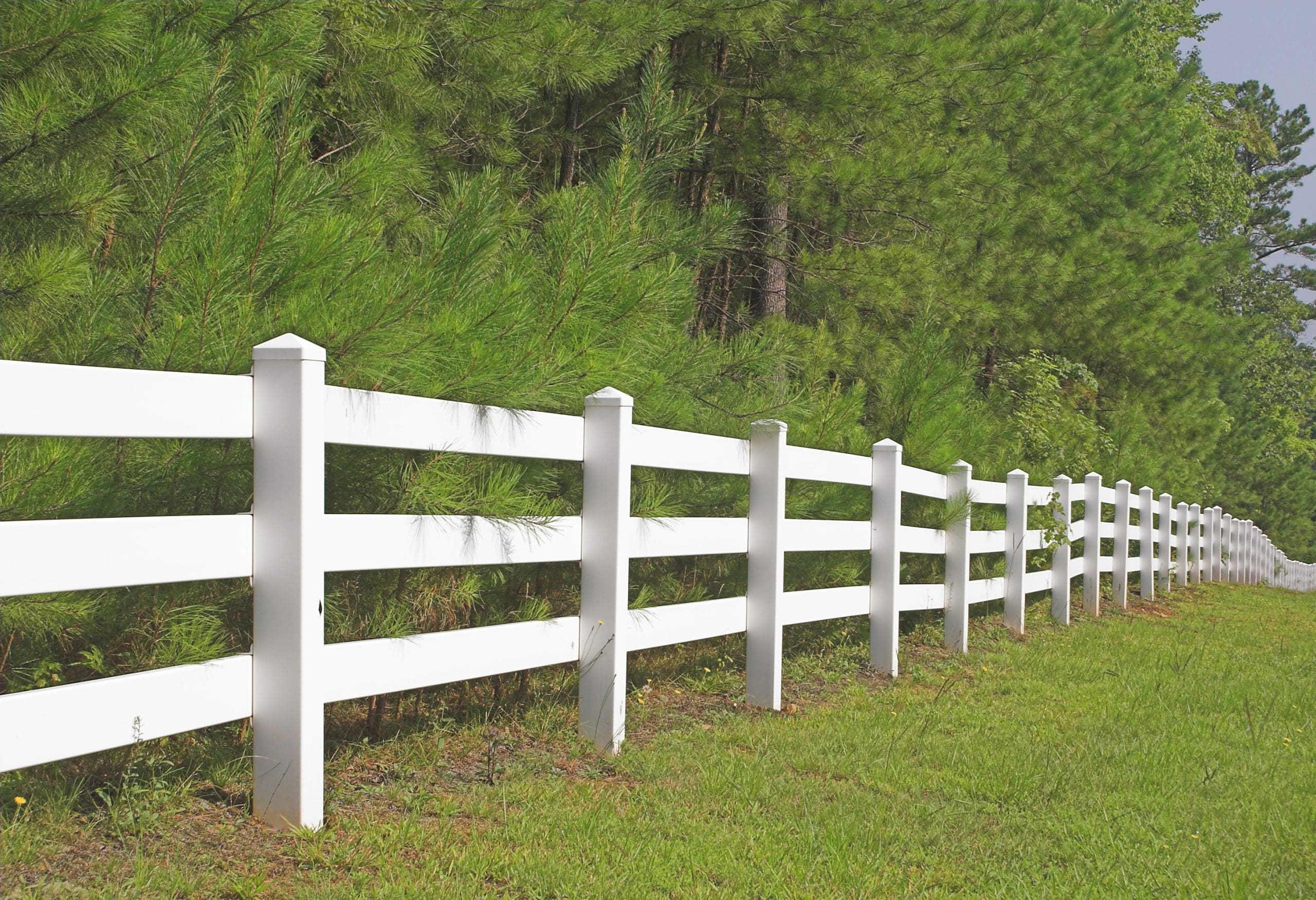 Split Rail Fence Contractor Little Rock, North Little Rock, Sherwood, Jacksonville
Why choose ranch fencing?
Ranch fences are built tough to withstand weather and keep animals safe. If you have a large property with lots of land to keep animals contained look into ranch fencing. Look into material options like wood, fiberglass, and vinyl.
Split rail fences have become popular for residential use. While they are perfecting for containing large animals such as cows, horses, and donkeys, it also looks great on any property. If you just like the look of ranch style fences that is no problem for our team. You can check out our other vinyl fencing options if you like the durability and bright white easy to clean material.
Fiberglass is growing in popularity for ranch fences because it is long-lasting, durable, and nonconductive. The fence will not heat up to the point of burning you on a hot day. Fiberglass is insect-proof and will not leave you needing to restain or repaint your fencing. Having quality product that is built to last is what we pride ourselves in at Little Rock Fence and Deck.
Why Hire Little Rock Fence and Deck?
Our commitment to the Little Rock, North Little Rock, Sherwood, Jacksonville, and Cabot area goes back many long years. Our trained professionals will provide you with the best possible service whether you need fence repair, deck building, swimming pool fencing, or staining and sealing. We'll be there for you no matter what.
Give us a call to learn more about us or fill out our free quote form to tell us a little bit about your yard project.
Tell us a little bit about your project in our free quote form. We would love to give you a fair quote for your work no matter how large or small the job. Hire us to build a beautiful ranch fence for your property at low cost to you.
Best Ranch Style Fences in Central Arkansas
Our fence contractors just can not be beat in all of Arkansas. Hire us and you will without a doubt be 100 percent satisfied. Our customers in the past have left glowing reviews of all fence and deck installs that we have done. Ranch fencing in particular has become popular and one of the things we are well known for.
When it comes to pricing for ranch fences Little Rock fence and deck has some of the most competitive prices in all of the state. Not convinced yet? Check out our gallery of images of our past fence and deck work and you will be completely convinced. Little Rock Fence and Deck company is the fence contractor for you whether you have a large or small job to complete.