Privacy Fence Builder Little Rock, Sherwood, Jacksonville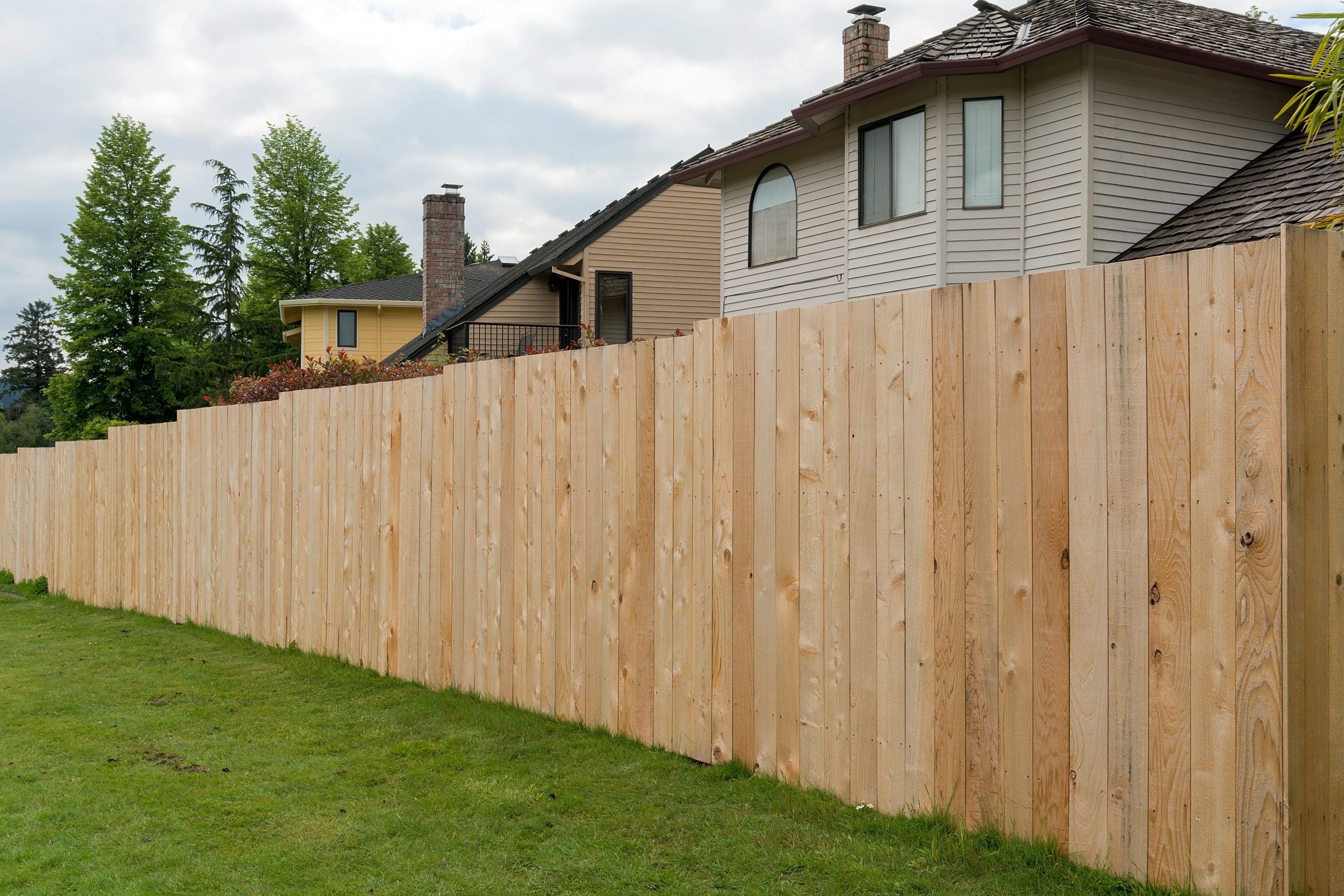 Cedar Privacy Fence Contractor Little Rock AR
Hire our team to build, repair, or replace your privacy fencing. Cedar fences are less prone to rot due to their chemical composition. The oils within make the wood much more durable than other woods like pine and deter insect damage. When Little Rock Fence and Deck installs for you expect 15 to 20 years of life from your fence. We use quality material and install privacy fencing with the utmost care and professionalism.
Look into different heights such as a 6 foot privacy fence, 8 foot privacy fence, or 12 foot privacy fence. Contract us as your fence builder to create a nice private backyard. If you live close to neighbors and still want to spend quality time on your lawn a privacy fence may be right for you. Give us a call to discuss what type of fencing is right for you.
If you are considering hiring us to install a cedar privacy fence, also look into our Gate Installation to complete your fencing. We will create the perfect custom fencing for your lawn no matter what your landscaping is like. Our contractors will come out to your property and quote your own custom fence. 
Wood Fences Installed Cabot, Jacksonville, Little Rock
Our team of professionals will be there for you if you have a fence that needs panels replaced or boards repaired. You may have previously gone with another company, or experienced a storm causing damage to your fence. Allow us to  repair any fence issues that you have. 
We are the best at repairing fencing in Jacksonville, Sherwood, and Cabot. Our customers have been completely satisfied with our top notch service. Whether we are fixing or replacing boards in your fence or even bleaching and staining your cedar fence to improve the appearance, we are committed to providing excellent work for you.
Beautiful Cedar Privacy Fencing Central Arkansas
Traditional wood privacy fences are less expensive than privacy fencing made by other materials. Cedar is a beautiful wood that will last years and years. Wood gives a classic look that may be exactly what you are looking for. Privacy fencing is so popular for those who live in a neighborhood with close neighbors. A cedar privacy fence can create a nice private atmosphere for your backyard to be able to entertain and spend time with loved ones. 
If you have a pool your city may require a privacy fence. Keeping in line with city ordinances may be not be a choice, but Little Rock Fence and Deck can build a beautiful fence for you.