Aluminum Fence Contractor Jacksonville, Sherwood, Cabot, Little Rock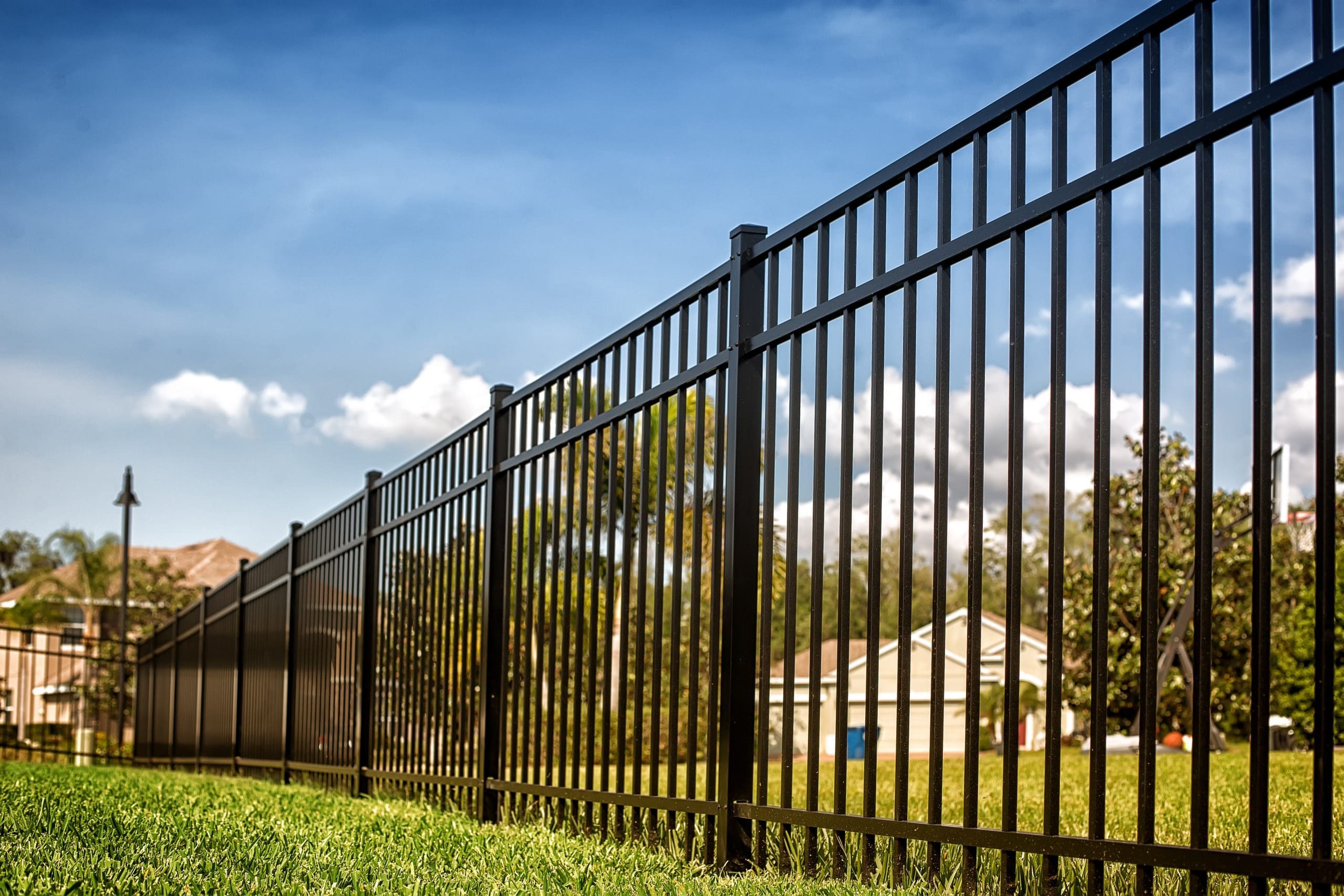 Aluminum Fencing Little Rock, North Little Rock, Sherwood AR
Little Rock Fence and Deck offers aluminum residential fencing for your yard. Our contractors will quickly install a beautiful and low maintenance aluminum fence. We are the best in Arkansas for installing aluminum fences. We make installation across any landscape quick and easy while making sure you get the best price possible. Give us a call or fill out our free quote form today!
 Low Maintenance- Aluminum fencing does not require much attention from you the homeowner. You will never have to worry about your fence rusting or needing to be repainted. The coating on the aluminum prevents exposure to the weather, even through winter. An aluminum fence can simply be hosed off to leave shiny and looking brand new.
 Cost Effective- Aluminum does not come with the same price tag as other materials. You will never need to replace aluminum fencing as it lasts a lifetime. The low maintenance nature of this fencing will end up saving you money in the long run.
 Attractive- If you are looking for a sleek look with black fencing aluminum is most likely the fencing you are looking for. Little Rock Fence and Deck's team prides themselves on installing very attractive fencing that adds to the beauty of your lawn.
 Quick and Easy Installation- Aluminum is a lightweight and easy to manage material that our contractors can quickly install over any landscape. If you are nervous to install fencing because your yard is on a large hill, aluminum fences work well without leaving uneven gaps in the fencing.
 Lasts Forever- We know that a quality long lasting product is important to you. With aluminum fencing there is no worry about weather, rust, or termites. Choose peace of mind being confident that your fence will last forever.
 Environmentally Friendly- If caring for the planet is important to you, consider aluminum fencing. Most aluminum fencing is created from recycled materials, reducing waste. Down the line if you do choose to tear down your fence, the aluminum can be recycled. Aluminum fencing is a great choice for any family worried about their environmental impact.
Residential or Commercial Fence Installation Sherwood, Cabot, Jacksonville
Our team provides fantastic installation for aluminum fencing in the local Central Arkansas area. Hire us to put up an aluminum fence on your commercial or  residential property. Our fence contractors will professionally complete whatever fence work you need done whether large or small.
If you are looking for a more private outdoor space and do not want gaps in your fence check out our Cedar Privacy Fencing. Whatever look you are going for with your yard Little Rock Fence and Deck can provide. Whether it be deck building, chain link fencing, wrought iron, picket, or ranch fencing we are the best in Arkansas.